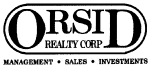 Please be advised that a contractor will begin scraping, priming and painting the fire escape on Monday, July 16th and is scheduled to be completed by Friday, July 20th, weather permitting. The work will take place between the hours of 9:00 AM – 5:00 PM.
During this time, please be sure to keep your windows and blinds closed to maintain privacy as the workers will be traveling up and down the fire escape at all times during the workday.
During the scraping process, the entire fire escape will be encapsulated in plastic to eliminate any debris from exiting the encapsulated area. The encapsulation will be removed prior to priming and painting.
PMK Contracting was hired to perform this work and is fully certified, licensed, insured and will be performing all work in accordance to NYC Code regulations.
Please note that your replies to this email are not forwarded to us. If you would like to reply to this email you should address an email to mstein@orsidr.com or dskupinsky@orsidr.com.
Thank you,
Donald G. Skupinsky
Account Executive
Orsid Realty Corp.