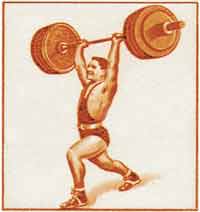 If you want to join, you must fill out the Application and Waiver forms. You can download and print the forms below, or send us email and we'll get you a copy on paper.
If you have any additional questions, concerns or suggestions please don't hesitate to contact anyone on the fitness committee. Someone will get back to you as soon as possible.
"The Fine Print"
Annual dues begin the first (1st) of the month that you sign up.
The initiation and annual fees are always due in full. No exceptions.
When the first member of a household or apartment signs up there will be a one-time $300 initiation fee, as well as the primary member's annual membership fee of $125. So the total for the first member is $425. Each additional or secondary membership fee will be $75.
If a primary or secondary member signs up after May 1 then the membership will be prorated on a 12 month basis beginning in May, to a maximum discount of 50%. So for instance, if a member signs up on November 1 or later, then the annual membership for that billing cycle will be $37.50. Assuming the person was not a member the initiation fee will still be $300.
Checks are payable to the 875 W.E. Apartment Corp. No cash please.
The annual billing cycle begins on May 1 of every year.
Membership dues will be collected in May.
Members must sign the waiver form, pay all fees in full, and obtain a security card before they can enjoy the fitness center.
Lost or stolen security cards will be replaced for a fee.
No one under 16, as of the day they join, may become a member. This applies to both primary and secondary membership.