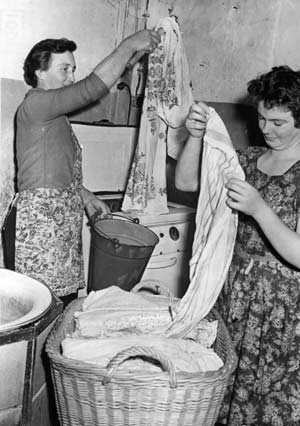 The Future is Here! Our new state-of-the-art digital laundry system has arrived. It's easy to use, and even automatically reports problems to a service technician. The operator, Mac-Gray,  claims these mostly Maytag machines are so efficient, they only require 1/4 the amount recommended by detergent manufacturers.
Laundry cards can be purchased in the laundry room with a credit or debit card, but machines also accept coins.
Four regular washers and dryers take 22 lb. loads; two jumbo washers and four jumbo dryers take up to 35 lbs. each. Regular washers cost $1.50, and the jumbos cost $2.25 per load. Regular dryers cost $1.25/hr. and the jumbos are $1.75/half hour, with 25 cent incremental additions possible.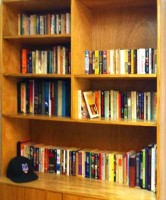 There are three beautiful new folding tables and a big stainless double sink, too.
And our laundry room is right next to the fitness center, so you can do your laundry and get in a workout simultaneously! Very cool.