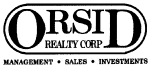 MEMORANDUM
TO: TENANT@ 875 W.E. Apartment Inc.
From: Donald Skupinsky
DATE:SEPTEMBER 3, 2010
RE: AUTOMATIC MAINTENANCE PAYMENTS
We are pleased to announce that we can now offer you the ability to have your monthly maintenance and other charges due to the cooperative relative to your apartment automatically deducted from your bank account on the 5th day of each month. There is no charge for this service and you are free to discontinue it by notifying us before the 15th of any month for the following month.
If you are interested, please fill out the attached form and return it to:
Orsid Realty Corporation 1740 Broadway, 2nd Fl New York, NY 10019
Attn: Zenna Shneider
Please be advised that there is a one-month lead-time necessary to activate this process with the bank. Requests submitted prior to the 15th of the month will be activated for the following month. Those submitted after the 15th will not take effect for 45 days. (i.e., requests submitted November 1-15 will be in effect for December 1 maintenance payments; requests submitted November 16-30 will be in effect for January 1 maintenance payments)
If you have any questions, please feel free to contact Zenna Shneider at 212-484-3759. Fax 212-586-4524. Email: zshneider@orsidr.com.