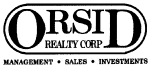 875 WEA Residents—
The email distribution list I am using is tied to our old website, cannot be accessed and needs updating.
If you'd like to be on our new building-wide email distribution list please send me a new email from each separate email address you'd like included. Please include the name and apartment number associated with each address.
On the subject line please write: email for website.
Of course this list is only for important 875 WEA communications by management and Board of Directors.
The distribution list can be updated in the future if you decide not to be included now. However, you will not receive building-wide emails if we haven't got your email address. We will continue to deliver notices under doors, with postings in the mail room and elevators, to ensure everyone is aware of important building-related matters.
Mitchell Stein, Account Executive
Senior Financial Analyst, Orsid Realty Corp
310 Riverside Drive, New York, NY 10025
Direct 212-864-1700 | Fax 212-866-8709
www.orsidr.com