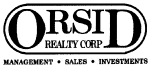 The City of New York has recently amended the laws regarding the installation of carbon monoxide ("CO") and smoke detectors in every apartment of the building.  The CO and smoke detectors that were installed in 2004 have outlived their useful life and must be replaced.  The new law requires that all CO detectors have an audible end of life indicator to alert residents that it is time to install a new CO detector as well as when to change the batteries.
 
Under the law, it is the responsibility of the owner of each apartment building (including cooperative corporations and condominiums) to: 
Provide and install a CO detector within 15 feet of each bedroom entrance in each Apartment,
Post a notice in a common area of the building as to the new obligation,
Provide written information regarding the testing and maintenance of carbon monoxide alarms, including the manufacturer's specifications for the CO detectors, general information concerning carbon monoxide poisoning and what to do if a carbon monoxide alarm goes off, to at least one adult occupant of each dwelling,
File a "Certificate of Satisfactory Installation" with the city and keep records (of a type and form prescribed by the City) regarding the installation and maintenance of detectors,
Replace CO alarms that exceed the manufacturer's suggested useful life.
    
Under the law, it is the obligation of apartment occupants to:
Maintain the detector in working condition,
Replace any detector that is either stolen, removed, missing, or rendered inoperable during his/her occupancy.
The Corporation intends to absorb all costs of the alarms ($23.35 per unit) installed.
 
The building staff will require access to your apartment over the next few weeks for the installation of the new CO detectors.  Please provide access for this purpose as soon as possible.
 
There is a sign-up sheet available at the doorman station for you to list your name, apartment number and the date/time that you would prefer the staff to perform the installation(s).
 
The City requires all detectors to be installed by October 31, 2012 in order to avoid violations/fines. 
 
If you have any questions in regards to the installation, please speak to your superintendent or me.  We thank you in advance for your anticipated cooperation during this process.
 
Regards,
-Don
 
Donald G. Skupinsky, Account Executive
Orsid Realty Corp., 310 Riverside Drive, New York, NY 10025
Tel:  212.864.1700 | Fax:  212.866.8709 | Mob:  646.483.6889
dskupinsky@orsidr.com